Announcing our Young ITA Chair and Young ITA Vice-Chair for the 2021-2023 term
On June 17, 2021, the current two-year term for the current Young ITA leaders will come to a close. Please join me in congratulating Catherine Bratic in her appointment as Young ITA Chair, and Karima Sauma in her appointment as Young ITA Vice Chair. Both will serve two-year terms, starting in June 2021.
Incoming Young ITA Chair Catherine Bratic is a Senior Associate at Hogan Lovells LLP in Houston, Texas, where she represents clients in the energy, construction, and media sectors, as well as states and state-owned entities. Catherine is dual-qualified in Texas and France, and earned law degrees from Columbia University and the Institut d'Etudes Politiques de Paris. Prior to joining Hogan Lovells's Houston office, Catherine clerked for the Hon. Lee H. Rosenthal, Chief Judge for the Southern District of Texas, served as a legal fellow at UNESCO in Paris, and previously practiced in Hogan Lovells's Paris office.
Incoming Young ITA Vice Chair Karima Sauma is the Executive Director of the International Center for Conciliation and Arbitration of the American Chamber of Commerce in Costa Rica, an adjunct professor at ULACIT University and LEAD University in San José, and of Counsel at DJ Arbitraje. Previously, she worked as an Advisor at the Costa Rican Ministry of Foreign Trade, and prior to that, she worked at Freshfields Bruckhaus Deringer in Washington, DC. Karima received her J.D. with honors from the University of Costa Rica, and an LL.M from Columbia Law School, where she was a Harlan Fiske Stone Scholar. She is admitted to practice in Costa Rica and the State of New York.
The selection process for the incoming Young ITA Board is ongoing, and we look forward to announcing the new Young ITA Board this June.
Young Lawyers Roundtable
Young Lawyers Roundtables are presented annually during the ITA Workshop, the ITA-IEL-ICC Joint Conference on International Energy Arbitration, and the ITA-ALARB Americas Workshop. Below is a summary of the most recent Young Lawyers Roundtables at the ITA-ALARB Americas Workshop and the ITA-IEL-ICC Joint Conference on International Energy Arbitration. Both events were held virtually.
ITA-ALARB Americas Workshop Young Lawyers Roundtable
The Young Lawyers Roundtable for the ITA-ALARB Americas Workshop was held on December 2, 2020, as a virtual conference.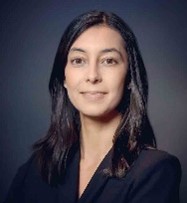 Karima Sauma (Young ITA Mentorship Chair, and incoming Vice-Chair) and Juan Pablo Argentato (Counsel, ICC International Court of Arbitration, Paris) were the 2020 ITA-ALARB Workshop Young Lawyers Roundtable co-chairs.
Panel 1, "Fernando Canturias Salaverry's Paradigmatic Case," dealt with Mr. Salaverry's incarceration in Peru on charges relating to his service as an arbitrator. Alfredo Bullard (Bullard Falla Ezcurra +, Lima) and Mario Reggiardo (Payet, Rey, Cauvi, Pérez Abogados, Lima) shared their experiences with this controversy and the arbitral community's reaction. Estefania Ponce (Posse Herrera Ruiz, Bogota) moderated the discusión.
Panel 2, "Arbitrator Immunity and Liability Survey," offered a survey of immunity issues as they have arisen in different jurisdictions in Latin America and around the world, and commented on the main outcomes resulting therefrom. María Angélica Burgos (Baker McKenzie, Colombia), Leonardo de Castro Coelho (Mattos Filho, Brazil), Michael Fernández (Winston & Strawn, New York), and María del Mar Herrera (EY, San José) served as panelists, and Karima Sauma served as moderator.
ITA-IEL-ICC Joint Conference on International Energy Arbitration, January 22, 2021.
The Young Lawyers Roundtable was held in conjunction with the 2021 ITA-IEL-ICC Joint Conference on International Energy Arbitration. The co-chairs for the Young Lawyers Roundtable were Crina Baltag (Young ITA Vice Chair, Senior Lecturer, Stockholm University, Stockholm), Katharine Menéndez de la Cuesta (ICC YAF Representative, Holland & Knight, Miami), and Quentin L. Smith (IEL YEP Representative, Vinson & Elkins LLP, Houston).
Roundtable Panel 1 Discussion – "Recent Regional Developments in Energy Arbitration, What's the Latest?"
This panel focused on recent regional developments in the energy sector and their impact on international arbitrations. The panel discussed the shifting of state policy in South Asia, and how it has affected oil and gas related disputes; the late progress in the tensions between indigenous rights and energy investments in South America; and recent reforms in Africa that may give rise to disputes in the petroleum industry.
Jaramillo-Troya (Pérez Bustamante & Ponce, Quito), E. Jin Lee (Three Crowns, Washington D.C.), and Charis Tan (Peter & Kim, Singapore) served as panelists, and Sarah Vasani (Addleshaw Goddard LLP, London) moderated the panel.
Roundtable Panel 2- Debate – "Debate on the Energy Charter Treaty Modernisation"
The Energy Charter Treaty (ECT) came into force on 16 April 1998 and only in the past ten years has made the headlines, with over 130 arbitrations concerning its investment promotion and protection provisions. In November 2017, the discussions on the modernisation of the ECT were launched and the list of topics to be considered in the modernisation process was put together and approved on 27 November 2018. This list includes, among others: the definition of the notions of 'investor' and 'investment', the fair and equitable treatment, most favoured nation treatment and expropriation standards, 'denial of benefits' clause, third-party funding, transparency, etc. To add to the ECT context, the 2018 Achmea decision of the Court of Justice of the European Union has triggered a forceful discussion as to the intra-EU applicability of the ECT.
This panel debated two relevant propositions:
This house believes that the definition of the notion of 'investor' in Article 1(7) ECT should include the requirement of 'substantive activity' in the home Contracting Party, to prevent treaty shopping.
This house believes that ECT is a multilateral treaty and any decisions as to the applicability of intra-EU BITs should not affect it.
Crina Baltag (Young ITA Vice Chair, Stockholm University, Stockholm) and Lukas Stifter, (Chair, ECT Modernisation Group, Energy Charter Treaty, Federal Ministry for Digitization and Business Location, Vienna) provided opening remarks. Then, panelists Simon Batifort (Curtis, Mallet-Prevost, Colt & Mosle LLP, New York), Isabel San Martin (King & Spalding, Paris), Dalibor Valincic, (Wolf Theiss, Zagreb), and Agnieszka Zarowna (White & Case LLP, London) engaged in the debate, with James Hope (Vinge, Sweden) moderating and providing concluding remarks.
#YoungITA Events
#YoungITATalks is a series of local events presented around the world. The format of each of the talks vary, ranging from workshops, interviews, panel discussions, debates, or other presentation formats that cover a wide range of subjects relating to arbitration. The #YoungITATalks series is designed to educate, to promote conversation, and to share knowledge and experiences among young practitioners throughout the world. Young ITA has also hosted #YoungITA Mentorship Speaker Series events, which focused on issues of interest to the Young ITA mentorship program groups (but were open to all ITA and Young ITA members). All events were held virtually.
November 26, 2020 - #YoungITATalks América Central y Sudamérica – "Arbitraje de Inversiones en Chile, Colombia, México y Perú: ¿Dónde estamos y hacia dónde vamos?"
Speakers included: Moderators Andrés Talavera (Young ITA Regional Chair, South America – Spanish-Speaking Jurisdictions), Sylvia Sámano Beristain (Young ITA Regional Chair, México and Central América); Panelists Mairée Uran Bidegain (Coordinadora – Programa de Defensa en Arbitrajes de Inversión Extranjera- Chile), María Paula Arenas Quijano (Directora – Inversión Extranjera y Servicios – Colombia), Cindy Rayo Zapata (Directora General de Comercio Internacional de Servicios e Inversión – México), and Ricardo Ampuero Llerena (Presidente de la Comisión Especial que representa al Estado en Controversias Internacionales de Inversión – Perú).
December 9, 2020 - #YoungITATalks and CIArb YMG Joint Event (Chicago) – "The Arbitral Process From Start to Finish – Tips for a Successful Arbitration"
Speakers included: Soledad O'Donnell (Young ITA Regional Chair, North America, Abbott Technologies, Chicago); Sarah Reynolds (Goldman Ismail Tomaselli Brennan & Baum LLP, Chicago); Ricardo Ugarte (Winston & Strawn, Chicago); Prof. Margaret Moses (Professor, Loyola University School of Law, Chicago); Javier Rubinstein (King & Spalding, Chicago); Lawrence Schaner (Arbitrator, Schaner Dispute Resolution LLC, Chicago); and Prof. Victoria Shannon Sahani, Associate Dean and Professor of Law, Sandra Day O'Connor College Of Law at Arizona State University, Phoenix).
December 11, 2020 - #YoungITATalks UK and Continental Europe – "After Brexit – Arbitration in the Civil and Common Law Worlds at a Crossroads"
Speakers included an introduction by Alexander G. Leventhal (Young ITA Regional Chair for Continental Europe, Quinn Emanuel) and Samuel Pape (Young ITA Regional Chair for the UK, Latham & Watkins, London); a keynote speech by Dr. Matthieu de Boisseson (Littleton Chambers, London and Paris); and discussion with panelists Emilie Gonin (Doughty Street Chambers, United Kingdom) and Matthieu Grégoire (4 New Square, London).
Upcoming Events
Please join us for the following upcoming Young ITA events:
May 20, 2021 - #YoungITATalks UK, Asia, and Oceania – "The Energy Transition and Arbitration – what's on the horizon?"
June 1, 2021 - #YoungITA Mentorship Program Speaker Series – "The (Sometimes Forgotten) Importance of the Arts and Psychology in Advocacy in International Arbitration"
June 10, 2021 - #YoungITATalks Asia – "Asia Pacific Roundtable: Regional Developments in International Arbitration"
June 17, 2021 – Young Lawyers Roundtable at the 33rd Annual ITA Workshop
Young ITA's 2021 Winner of the Young ITA Writing Competition Award
Young ITA is pleased to announce the winner of the 2021 Young ITA Writing Award, Martina Ercolanese (Trainee Lawyer, Cleary Gottlieb Steen & Hamilton LLP, Rome). Martina's paper, "Issues of jurisdiction and admissibility in the "Crimean" arbitral proceedings," is being published in the ITA journal ITA in Review.
The annual award, "New Voices in International Arbitration," recognizes research in the field of international arbitration by young practitioners, academics and students.